It is a great pleasure to spend the leisure time watching some videos. This article is for those who are looking for a video downloader to get videos from YouTube and other websites. If we are able to save videos to our devices, we never need to worry that some videos, like our loving movies, will be taken offline and we have to find it from here to there. Other times, video download just provide much convenience since we can enjoy video in high-quality smoothly even if we are not connected to the network.
VidMix video downloader is one of the best video downloaders for Android users. It is free and safe. Moreover, the one-stop services provided by this video downloader is also great.
VidMix Video Downloader: Stream All Videos Online
Enter VidMix video downloader, one can see almost all the sites included by this downloader. It lets users watch videos from many popular sites, including YouTube, Facebook, SoundCloud, and Twitter, which are listed above others on the top. There are also Dailymotion, Hotstar, Vimeo, and SonyLIV, etc. Almost all great sites are contained. In other words, users can enter any one of those sites to stream their loving videos.
If you want to stream videos from other websites which are not included by VidMix video downloader, you can use the search box on the top to find it, since this video downloader has a built-in browser. Moreover, you can also send us a request about the site you like on Facebook, VidMix will try to satisfy you by adding that app.
About Installing VidMix Video Downloader
Google play doesn't include those YouTube downloaders. Therefore, the best way is to download and install it from its official website VidMix.
Download Videos Via VidMix Video Downloader
VidMix video downloader lets users watch and save videos. There are lots of advantages to get videos with this downloader.
8K Video Downloader
VidMix is a 8K video downloader that offers video download in 8K resolution. Users can also save videos of any quality including HD and full HD at a blazing speed. Get VidMix video downloader to enjoy video offline now!
10X Faster Downloading
On VidMix video downloader, users are able to download videos with multiple network connections. One can set the max download tasks and fast download mode in settings to get many tasks at the same time at 10X faster speed.
YouTube Video Converter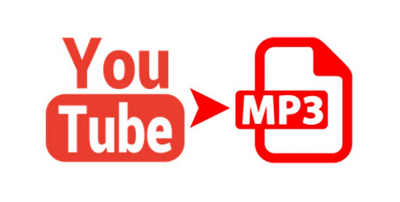 VidMix video downloader is also a YouTube converter. When one saves a music video on YouTube, one can see the options to download the audio or video or both; one can download a song in MP3 or HD format.
When you find the video you like on VidMix video downloader and start to play it, a blue button will appear. Tap on it and then you can choose the video sizes on the pop-up page. After that, the download starts.
Play Videos on VidMix Video Downloader
After the download, which only takes several easy steps, users can choose to continue watching the video online or play it offline. The video will be saved in the DOWNLOAD file. Tap on the menu icon or tap on the download icon on the top to find and open that file. VidMix video downloader has a built-in player letting users play videos in it.
VidMix video downloader is the best place to watch videos online and offline. If you want to get videos from YouTube or other websites, this video downloader is absolutely the best choice. You can get all videos in different sizes within seconds and there will be no problems.
You can download VidMix video downloader here to get your loving videos.