Why people like to watch movies? The reasons may vary from person to person, but some of them are agreed by all of us. Movies release our emotions; movies reflect life and teach us a lot of things; movies provide a way for entertainment. These days, we can't imagine life without movies.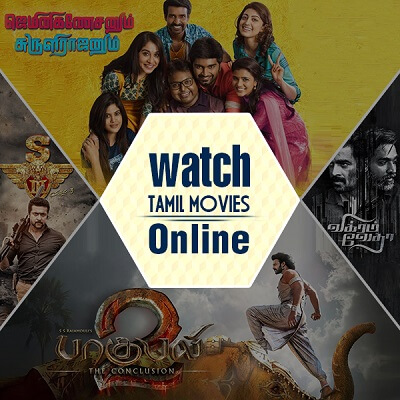 Now, as to those Tamil movies fans, have you already watched the best Tamil movies 2018? In the contents below, we'll list the best Tamil movies in 2018 and introduce one top app for audiences to stream and download their loving movies.
Best Tamil Movies of 2018
1. Nadigaiyar Thilagam
Nadigaiyar Thilagam, which literally is The Pride of an Actress, is a film based on the real life of actress Savitri. This film makes the public know Savitri better, her innocence and her kindness, though she was called a home-breaker by many people when she married an already wedded Ganeshan out of love.
This film may make you mourn for the great artist whose life was wasted; it may make you leave with a heavy heart. However, the beautiful soul and mind like Savitri should never be forgotten. You'll be grateful for having watched this movie.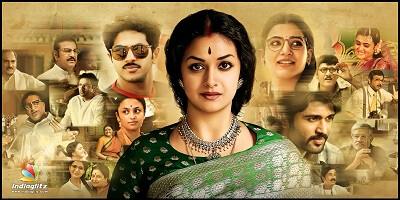 2. Irumbu Thirai 7.9
Irumbu Thirai is a 2018 Indian Tamil-language action techno-thriller film. The story is also about privacy, which can be easily hacked and manipulated by others. There is no protection for their personal information.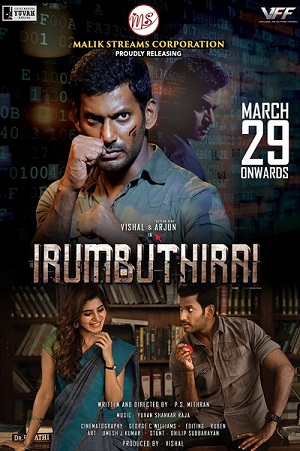 3. Merku Thodarchi Malai 8.9
This film beautifully and naturally portrays the real life of the peoples of western ghats. The laborer called Rangasamy worked very hard on the plantations and after years, he finally achieves his dream and buys the land of his own, but tougher challengers come as he has to deal with corrupt politicians.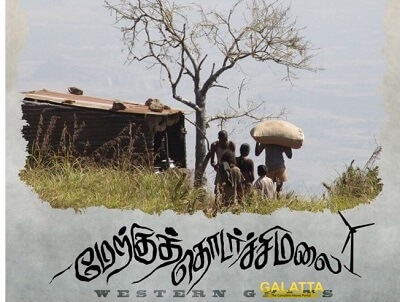 4. Kolamavu Kokila 8.3
This is the best choice for those who like Tamil-language black comedy. The comedy part is awesome and Nayanthara's innocent acting in this film makes the comedy part great. In this hero-centric cinema industry, this movie deserves a loud applause.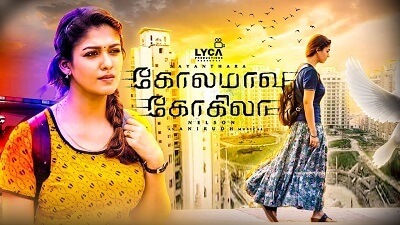 5. Savarakathi
Savarakathi is also a great Tamil black comedy film directed by G. R. Adithya and written and produced by his brother Mysskin. Most of Mysskin's films are dark and tragic, but this comedy attempt proves again that he is one of the best writers of these days.
The story goes around Manga, a thug, who is out on parole for eight hours and Pitchaimurthy, a barber who lies through his teeth. When Manga and Pichai accidentally cross paths, it doesn't end well for both of them. A series of things happen.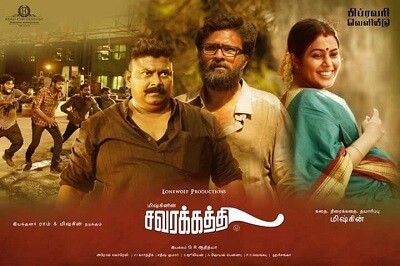 The Top Place to Stream Tamil Movies Online
There is no doubt that VidMix, a video and music downloader, is the best place for audiences to stream Tamil movies online. It is taken as the top place for several reasons.
Movies from 2000+ sites
On VidMix, one can stream online Tamil movies from Hotstar, YouTube, Voot, SonyLIV. etc., which, as we know, are all great sites with many Tamil movies resources. VidMix combines all those apps and thus provides a large library of movies to the public.
HD, Full HD, or 8K Video Download
Video download is necessary because sometimes the network connection is not pretty well, or sometimes when we are outside, the network is totally not available to us. On VidMix, one can not only download the Tamil movie they like, but also download them in HD, full HD format, or even 8K resolutions.
10X Faster Speed
Movies download via VidMix is fast and easy. Users can set multiple network connections in VidMix settings to speed up the download speed.
How to Download HD Tamil Movies
In the contents below, we'll introduce 2 top ways to download Tamil Movies. Audiences can download them in various formats, but many users have a preference to download HD movies, which, although occupies more storage, provide much clearer images. Therefore, here we'll introduce in detail how to download HD Tamil Movies.
Part 1: How to Download and Install VidMix
Simply visit VidMix official website to download and install this app.
Part 2: Download HD Tamil Movies via This Video Downloader
Method One: Search and Download Tamil Movies on VidMix
Step 1: Open VidMix to enter its websites. Search the Tamil movie online with the keywords or the name. Users can also open any sites on the homepage of VidMix to find the movie they like. As the search results show, tap on the one you want to save.
Step 2: A blue download button will appear as the movie starts to play. Tap on that button.
Step 3: Before the download starts, a page will pop up telling you to choose the video format and resolution. Choose 720p or 1080p and then tap on "Download".
Step 4: Now, the download begins. You can check the download process in the DOWNLOAD file. Simply tap on the download menu icon on the upper left corner to find that file.
Method Two: Copy and Paste URL
Step 1: Copy the URL of the Tamil movie you want to download and then paste it into the search box of VidMix. Tap on the movie to play it as the search result shows.
Step 2: At this time, the download button will pop up. Tap on that button.
Step 3: Choose the HD format or we say, 720p or 1080p resolutions to download your movie.
Step 4: Check your download by tapping on the download menu icon on the upper left corner to find and enter the DOWNLOAD file.
Here, we listed the two easiest ways to download Tamil movies online with VidMix.
Now, get VidMix to start the download. Follow us on Facebook to know more about video and music download and we are glad to help you if you have any problems.